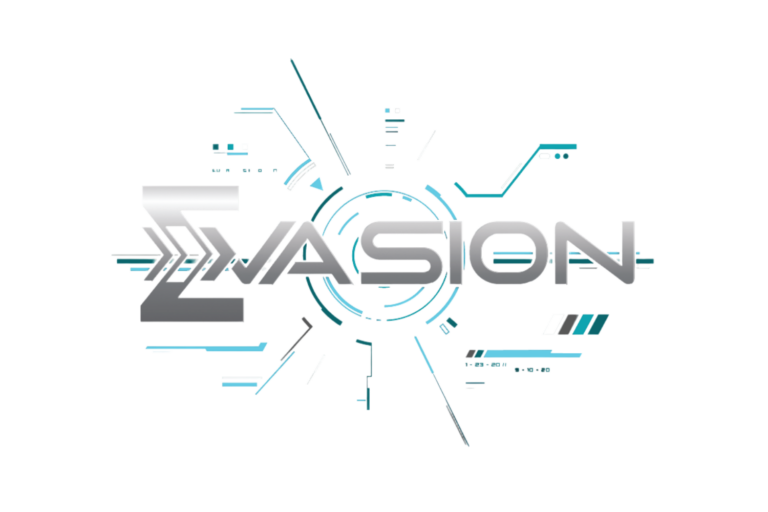 NA & EU Qualifiers (CLOSED) :  April 2nd 12am EDT – April 16th 11:59pm EDT
OCE Qualifiers:  April 22nd 12am AEDT – May 7th 11:59pm AEDT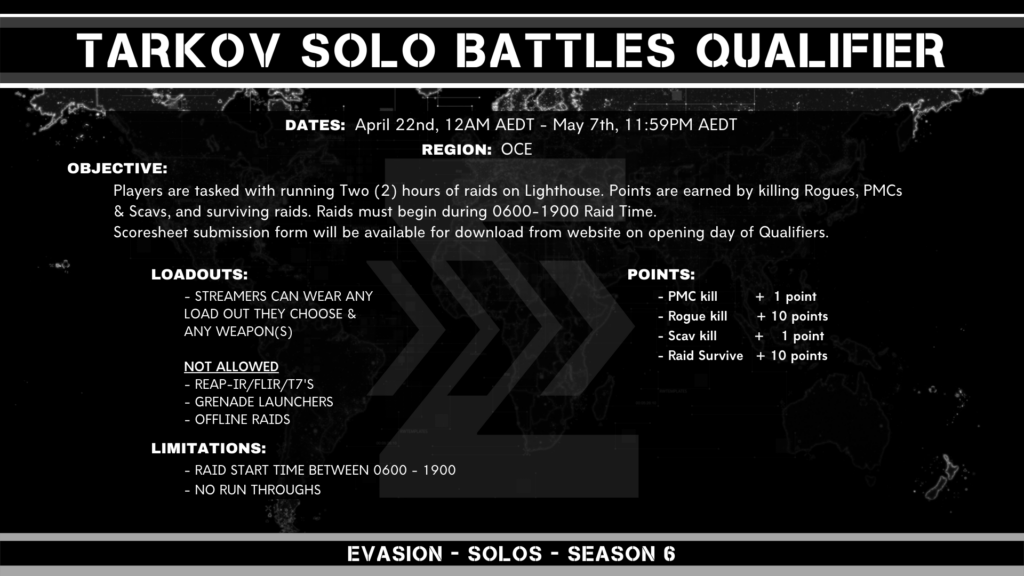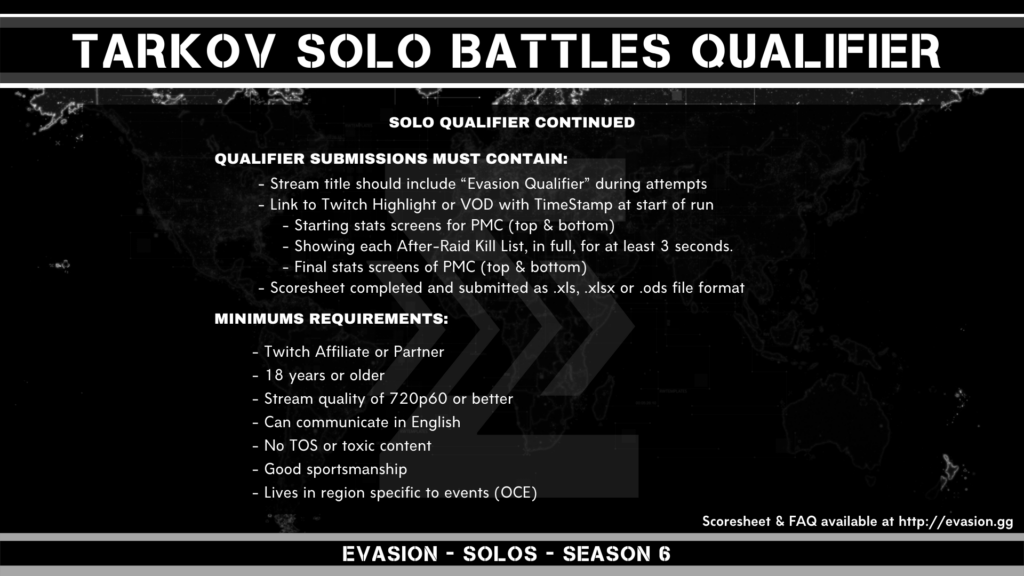 Are the qualifiers on private servers? No, you complete the qualifier live on stream on public servers
Do I need to be a Twitch Affiliate before I attempt the qualifier? You must be an affiliate at time of scoresheet submission
Can I submit more than one Qualifier Scoresheet/application? Yes, you may submit additional scoresheets if you improve on you previous results.
Are the rouges being 10 points each an error? No this is by design
Do you have to do complete the qualifier raids solo? Yes, the entire qualifier session must be run solo.
How do I track the two hours of IRL time? You may use a timer of your choosing, showing the timer on stream is a good idea, but your option.
When does the timer start? As the deploy timer gets to zero at the start of your first raid
Does the timer pause or stop in between raids? No, it is two hours timed non-stop.
What if the two hours run out as I am in raid? No points may be earned after the 2 hour mark (including extract points),  you should get out of raid ASAP to finalize the scoring and showing final stat pages
Which regions will this qualifier be for? This is for OCE. 
What are the dates for the events? Please see below
Will the main event be on private servers? Yes
How many people will move onto the main events? 24 
How do I get answers to a question I do not see listed here? Asking in our Discord is your best bet
Read the following very carefully
During your Qualifier streams you must each include:
– Your Twitch Channel's title includes "Evasion Qualifier" during attempting the Qualifier.
– Starting stats screen. Scroll top to bottom slow enough for us to see the stats. Please make sure no face cams or overlays are covering the area.
– Completing Qualifier Challenge
– Showing each After-Raid Kill List in full, for at least 3 seconds each page.
– Final stats screen (top & bottom)
You will need a timestamp link to the VOD or link to a Twitch Highlight which includes the Qualifier section in full.
EXAMPLE- https://www.twitch.tv/videos/1431591940?t=00h00m01s
The file given is in Excel format and can be opened and completed with Excel or Google Drive without issue
Complete the Information and Scores on the Scoresheet
Save the file for uploading. (.xls, .xlsx or .ods)
Complete the form
Good Luck to all who submitted an entry.
We will announce on Tuesday May 3rd who has made it into the OCE broadcast events.
If you have applied for an event please join the Evasion Discord.
Evasion GG LLC reserves the right to refuse, withdraw or disqualify any entry at anytime at Evasion's sole discretion.